| | |
| --- | --- |
| Update to Virtuemart Flash Slideshow Module | |
Saturday, 27 February 2010 14:43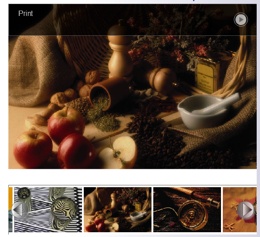 We have added an update to our Virtuemart Flash Slideshow Module.
This module for Joomla 1.5x can be used as a replacement for the Virtuemart featured products, top products, random products or recent products modules. It displays product images as an attractive Flash slideshow.
Unlike most Flash galleries, this module is fully integrated with Virtuemart. The module content is drawn directly from your product database, you just install it using theJoomla installer, and configure it using the module manager, as standard with Joomla modules.
The products displayed can be filtered according to selected categories. With our latest update the products can also be filtered according to the current category when the Virtuemart category browse page or product flypage is being viewed.
Last Updated on Tuesday, 13 July 2010 12:42