One of the more annoying features of the Joomla content component is that it provides an easy way for spammers to get hold of your author emails using your articles feed. Even if you do not publish any feeds on your site Joomla will automatically generate a feed of your featured articles and article categories. Armed with a basic knowledge of how Joomla URLS work a spammer will find it easy to get hold of this information.
Add a comment
For the past few weeks we have been involved in testing Virtuemart 2.9, which will eventually evolve into Virtuemart 3 when it is officially released. So we have gained a pretty good idea of what to expect when it does get released.
These are likely to be the main features:-
Firstly, and most importantly, it will be fully compatible with Joomla 3 for the first time.
The Paypal payment processor is much improved and now supports many more options and supports all the main Paypal payment systems, including website payments standard, express checkout, website payments pro and hosted payments pro.
The Virtuemart plugin system has changed, though this change will probably be mainly noticeable to developers, they will need to update their plugins to reflect the new coding pattern. There is more info about this here.
The stockable variant plugin is no more. If your site uses this and you want to update to Virtuemart 3 you will need to consider this point carefully: to some extent you can use the generic child variant field type instead, but the functions are not identical. There is also a new child variant field type under development, but it is not ready for use on a live site yet, hopefully it will be when VM3 is released.
Add a comment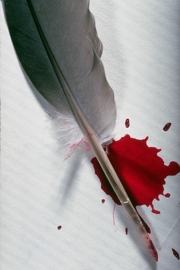 Joomla is the world's most popular system for building and managing websites. It is an example of a 'content management system' - often abbreviated to CMS. This article discussess some of the reasons for Joomla's popularity.
Why Use a CMS?
In the early days of the web, most websites consisted of static html pages. The site content of a typical website seldom changed, and when it did, it was neccessary to edit the actual page html code, requiring at least a basic level of expertise. However, for all but the most simple of websites, these days this is not a practical way to manage a website. Individuals and businesses want the freedom to be able to manage their site content without having to learn coding: the solution is a CMS.
For large businesses the preferred choice is always likely to be a custom CMS. However creating a custom CMS can be a complex, time and resource consuming process, requiring extensive programing, and will typically cost many thousands of pounds, making it an unrealistic option for small and even medium-sized businesses. Fortunately there are many 'off-the-shelf' content management systems available, the most popular of which is Joomla.
Add a comment
There is an unfortunate mis-perception among PHP programmers that having open (777) permissions on a file or folder is not a security risk for a website, or at worst only a minor one. The purpose of this article is to explain why this is wrong, that such permissions are dangerous to the security of your site. I will discuss this using the context of a Joomla website, but really the main points apply to any website.
Add a comment
There must be many, many e-commerce websites that use the combination or Joomla 1.5.x and Virtuemart 1.1x. They are a popular combination and work well. The problem is that these systems are at the end of their life: there will be no further releases even for security patches. Ideally website owners should be migrating now (if you have not already) to Joomla 2.5 and Virtuemart 2.x.
Add a comment