Most websites exist to make money for their owners: it is a fact of life. Even those that are run more as hobby sites are usually expected to pay their way by generating some income. For many years now the business model underlying probably the majority of websites has been a simple one: the site provides content to site users without any monetary charge, and this is paid for by on-site advertising through networks such Google adsense.
This business model is becoming increasingly threatened by the rise of ad-blocking applications. Actually these have been around for many years, almost as long as internet advertising, but it seems that their use is now becoming more widespread. Perhaps users have just had enough of "made for adsense" or "news" sites where the actual content is a tiny part of the overall page load, and is often obscured by adverts. If they are paying to download the data, it is more than annoying: it is expensive. Moreover these adverts can sometimes include malicious scripts, which can download malware. The advertising networks do a fairly good job of weeding out malicious ads: but "fairly good" is not enough, and there have been many cases in recent years of malicious advertising infecting site visitors. So it is hardly surprising that many users have had enough.
If you are a website owner this is likely to pose an increasing challenge to your business: in future, advertising can no longer be relied upon as a way to monetize your website. So what are the alternatives? Here are some ideas.
Add a comment
One of the more annoying features of the Joomla content component is that it provides an easy way for spammers to get hold of your author emails using your articles feed. Even if you do not publish any feeds on your site Joomla will automatically generate a feed of your featured articles and article categories. Armed with a basic knowledge of how Joomla URLS work a spammer will find it easy to get hold of this information.
Add a comment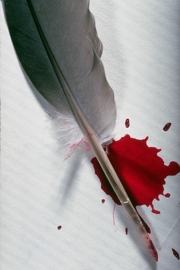 Joomla is the world's most popular system for building and managing websites. It is an example of a 'content management system' - often abbreviated to CMS. This article discussess some of the reasons for Joomla's popularity.
Why Use a CMS?
In the early days of the web, most websites consisted of static html pages. The site content of a typical website seldom changed, and when it did, it was neccessary to edit the actual page html code, requiring at least a basic level of expertise. However, for all but the most simple of websites, these days this is not a practical way to manage a website. Individuals and businesses want the freedom to be able to manage their site content without having to learn coding: the solution is a CMS.
For large businesses the preferred choice is always likely to be a custom CMS. However creating a custom CMS can be a complex, time and resource consuming process, requiring extensive programing, and will typically cost many thousands of pounds, making it an unrealistic option for small and even medium-sized businesses. Fortunately there are many 'off-the-shelf' content management systems available, the most popular of which is Joomla.
Add a comment
There is an unfortunate mis-perception among PHP programmers that having open (777) permissions on a file or folder is not a security risk for a website, or at worst only a minor one. The purpose of this article is to explain why this is wrong, that such permissions are dangerous to the security of your site. I will discuss this using the context of a Joomla website, but really the main points apply to any website.
Add a comment
I am pleased to say that, through our related site Inspiration Web Design, we have just been listed in the Joomla Resources Directory.
And I really am pleased. Of course it is good for business, but there is also a personal element to it as well, since I received I short email from them thanking me for my past efforts for the Joomla! Community as well as approving the listing.
It was nice to feel that our efforts have been noticed. We have always tried to work in the spirit of Joomla!, rather than just making templates and extensions for profit. That is why our extensions have always been Open Source. It is why I regularly participate in the Joomla forums (you can see my profile here).
This is something that I would recommend to all developers. If you create extensions purely as a way of making money that is all that you will ever get out of it. Money is nice to have of course, and indeed very necessary, but the sense of belonging to a real online community is not something you can put a price on.
Add a comment