Spiral Scripts News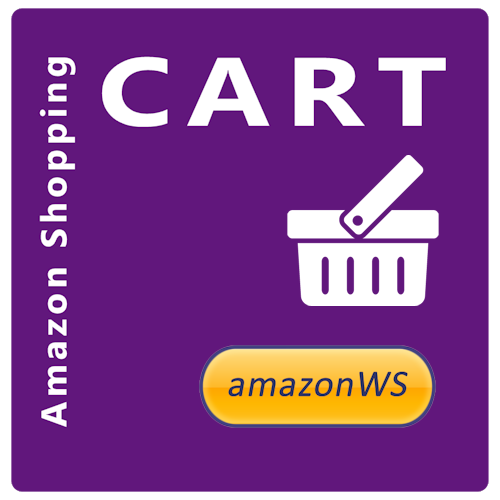 We are happy to announce the release of a new version of our extension, Amazon Shopping Cart. Version 1.2.0 includes some bug fixes, and improvements. The main changes are:-
the new version fixes the problem with Amazon product editor button not working in the front end: now you can add Amazon products directly to your Joomla articles when using the front-end editor;
there is an improved router, and the extension now produces much prettier URLs, with the product title included in the product url;
also the 'continue shopping link' is much improved: the text for the link is correctly set as a language constant can be overridden, and it is now possible to set a default page as the landing page for the link, so the link back to your main shopping page will never get lost.
Amazon Shopping Cart is a complete package of Joomla extensions based around our AmazonWS plugin, that allows you to create an Amazon store on your Joomla website, including a shopping cart. Customers can browse your site, and add items to their cart without leaving your site: it is only when they are ready to pay that they are redirected to the Amazon website.
IThe package can be used with any Joomla content that supports content plugins, including the native Joomla content component, also for example K2 or Virtuemart, and is compatible with Joomla versions 2.5 and 3. The product information includes your affiliate links to Amazon: when a customer uses your site to buy products, you get paid.
Within the cart the customers can have multiple items, can modify the quantity, delete items, or save them for later. If they are logged into your site the cart can also be stored for up to 90 days: useful for people who want to go "window shopping" but are not ready to buy yet.
Our paid download plugin for Joomla and Virtuemart now supports Amazon S3. This plugin is designed to allow you to offer paid downloads as products for sale in Virtuemart, by allowing you to attach the download to the product as a custom field. It allows you to restrict either the number of downloads, the time limit on downloads, or both.
Plugin Features:-
Supports both files hosted on your own server and Amazon S3;
The customer can only download the file once payment is confirmed;
Downloads can be restricted either by number of downloads or time period - or both;
Download entitlements can be edited for individual customer orders, for example you can increase the number of downloads a particular customer is entitled to;
Download restrictions are applied to the custom field not the downloaded file, so you can change the file, for example, if you want to release a new version;
Download security, customers are not able to download anything they are not entitled to by manipulating the file id.
You can attach as many downloadable files as you want per product;
The plugin supports either a simple file download, or display/play in the browser (eg for JPEGS or MP3 files)
The plugin can simulate file streaming, you can set a maximum download speed, useful to reduce the load on the server if you have a lot of downloads or big files
You can read more about and buy the plugin here.
You can read the plugin tutorial here for a fuller description.
We have a new release of our plugin master user, version 2.1.4. This should be considered a security release, and users are advised to update. The issue affects only sites that use Joomla 3.4, sites using earlier versions of Joomla are not vulnerable, but it would be a good idea to update the plugin anyway, in case you update your site later and forget to update the plugin.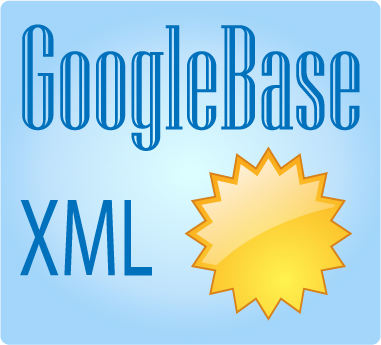 We have a new release of our popular Google product feed component for Joomla and Virtuemart, GooglebaseXML.This extension for Joomla and Virtuemart is designed to take the pain out of submitting your products to Google shopping, by supplying an XML feed exactly in the form that Google likes it.
Version 4.6.6 is a maintenance release which concentrates on fixing bugs, mainly in the shipping method calculations. If your store uses the Virtuemart weight-countries shipping method, the feed can include the appropriate shipping costs, and calculate when the product price entitles the order to free shipping.
The latest release is compatible with Joomla 2.5 and 3, and Virtuemart 2 and 3. Existing customers who have bought the extension in the last year can update using their existing download link.
Google is introducing some updates to its product taxonomy on 15th September, to make it easier to find products in Google Shopping, so if your store submits products to Google Shopping you will need to make sure that your feed is updated. The updates are summarized here.
If you are using our Googlebasexml extension for Virtuemart, making these updates should be easy. Our extension includes category mappings from your Virtuemart categories to those in the Google product taxonomy, you will be able to do this simply by updating the mappings.
It is important to make sure that your product feed complies with the Google product feed specification, otherwise your products may be suspended. There is a useful article about Google Shopping and the product taxonomy in the Joomla community magazine here.