Spiral Scripts News
We have a new release, version 1.8, of our Spiral download plugin for Joomla and Virtuemart. This is a maintenance release which improves the layout of the custom field in the Virtuemart administration.
Our paid download plugin for Joomla and Virtuemart supports locally hosted files, and also Amazon S3 and Dropbox hosted files through our AS3 Manager extension. The plugin is designed to allow you to offer paid downloads as products for sale in Virtuemart, by allowing you to attach the download to the product as a custom field. It allows you to restrict either the number of downloads, the time limit on downloads, or both.
We are happy to announce a new release of our extension, AS3 Manager. This extension package for Joomla! 3 allows you to manage your Amazon S3 objects and buckets from your Joomla admin. You can upload and delete objects, and create and delete buckets. You can create download files and packages (consisting of multiple files), for free or for sale. If you want to sell digital downloads you can use our download plugin for Virtuemart which is compatible with AS3 Manager.
The latest is a maintenance release which includes some new features. It concentrates on imroving the workflow, by making it much quicker to create downloads by bulk importing them into Joomla. Note that the files themselves remain hosted on your cloud host, by creating downloads you are creating a matching records in Joomla which allow you to control access to the files. Now you can do this for multiple files with a couple of clicks. The process is explained here.
We have a new release of our Imgen Image Generator component for Joomla.
This component for Joomla allows you to dynamically resize and compress your site images. It includes a plugin framework, with plugins to add a watermark, and to apply dynamic resizing to all your article images.
Version 2.1.1 fixes some issues with browser caching and Cloudflare caching. Thanks to David Hayes for the contribution.
You can download the extension here.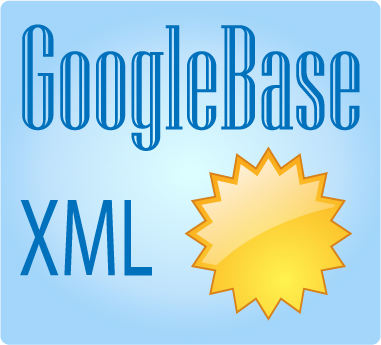 We are happy to make a new release of our GooglebaseXML product feed for Joomla and Virtuemart. Version 4.6.20 includes some useful new features:-
It adds support for submitting a feed by manufacturer;
It makes the Google attribute tags translateable (more information here);
Adds support for bulk pricing, now if there is a minimum purchase amount the price will be calculated for the minimum purchase amount,
see https://support.google.com/merchants/answer/6324371?hl=en-GB&ref_topic=6324338
When bulk pricing is used, the feed automatically supplies the unit pricing measure, and unit pricing base measure attributes, so that Google can display the price per unit
The effect of the last two new features is that the feed can be used for products supplied in bulk, for business to business advertising.
The new release also fixes an issue with shipping rate calculations that meant shipping methods were not included in the feed.
We have a new release of our popular Master User plugin. This plugin for Joomla allows administrator users to log into the front end of their site as another registered user, and is compatible with Joomla 2.5.and 3.
The new release, version 2.3.0, includes some improved error handling. The interesting thing is that by popular demand we have added a feature to set a session variable when a user logs in as a master user, so that other extensions can pick this up. You can read more on the download page.