Spiral Scripts News
It is with sadness that I have to announce my retirement as a Joomla! developer, due to ill health. Late last year I was diagnosed with stage four cancer. I have survived cancer twice in the past, but unfortunately it has returned, and is no longer curable. My prognosis is that I may survive for a year or two, it is hard to be sure.
Until recently I was hoping that I might be able to return to some part time work in the meantime, which would allow me to maintain this site, and update my extensions. It has become increasingly clear that this is not going to be possible. I am just not well enough. I have not been able to offer the level of support for my extensions which I would wish for the past year, and for that I apologise to anyone inconvenienced by it.
We are really pleased to report that a respected Joomla author has rated our Master User plugin among the top 25 Joomla Extensions. It is very nice to be listed among such esteemed company as JCE, Akeeba Backup and Admin Tools Pro.
It is a really simple plugin, but it obviously fulfills a need. It allows selected administrator users to log into the front end of the Joomla site as if they were another registered user. It can be very useful if the user is experiencing difficulties with the site, because it means that the administrator can experience the site as if they were that user. We often use it in that way ourselves.
We have not actually developed the plugin much in recent years, beyond ensuring that it remains secure and compatible with the latest releases of Joomla. We have always resisted making it more complicated than it needs to be, preferring to keep it as a simple plugin that does one job well. In that way we can continue to keep it as a free download.
Still it may be that there is a place for a 'pro' version that does more. In that case we would be interested to hear from users if there are any additional features that would be really useful. If you have any suggestions please let us know, through our support forum, or facebook page.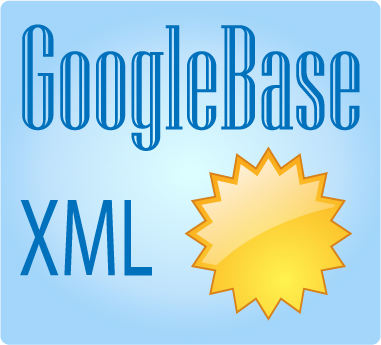 We are happy to announce a new release, version 4.6.28, of our Google Product Feed for Virtuemart, GooglebaseXML. This extension for Joomla and Virtuemart automatically generates a feed which can be uploaded to your Google Merchant centre account for use in Google advertising and Google Shopping.
Version 4.6.28 is a maintenance release, which adds a couple of new features:-
You can supply the promotion id either using a product override, or through a custom field.
Previously the only way to translate tag names was through supplying a language override in the Joomla languages manager. It worked, but it was a bit inflexible as a system, because it did not allow you a one-off renaming of a tag, applicable to a particular feed only. Now you can do exactly that, simply supply a custom tag name translation in the feed options, see the screen capture here: supplying a custom tag name
We have a new Amazon plugin: AmazonWS Content Plugin Light is available as a free download here.
This content plugin allows you to embed product information and reviews and links from the Amazon Product Advertising API. A simple short-code allows you to easily insert Amazon products directly into your Joomla articles, or into any other extension articles that support Joomla content plugins: this includes Easy Blog and K2.
As this is the free version of the plugin, it includes simplified features compared with our commercial version. It is still a fully functioning plugin, and if you just want to add a few Amazon products to your site it will do that very well for you. If you are interested in the commercial version of the plugin you can use this version as a test to see how well the system works for you.
Like the paid versions of these extensions, it is compatible with Joomla 3.7+ and 4.
We are happy to announce another release of our Amazon extensions, versions 4.1 of our AmazonWS content plugin, and version 2.1 our Amazon Shopping Cart component.
These include some bug fixes from the previous release, however the main change is that these extension are compatible with Joomla 4 for the first time. If you have already updated to versions 4.0 of the AmazonWS Content Plugin or 2.0 of the Shopping Cart, then updating again should be a simple matter as the changes in the new releases are quite small.
The new releases are still compatible with Joomla 3 of course, for versions from 3.7 onwards. You should not be thinking about updating your Joomla 3 site to Joomla 4 yet, it is still only in alpha release and not yet ready for production sites. However if you are planning on developing a new Joomla site it is a good idea to be thinking about developing it using Joomla 4, which is scheduled for release at the end of this year, to save yourself an upgrade later. We will be working on making all our currently maintained extensions compatible with Joomla 4 over the next few months, while also maintaining them for Joomla 3.7+ for the next couple of years at least.