Integrate Affiliate Window products into your Joomla site. Available as a free download with paid support.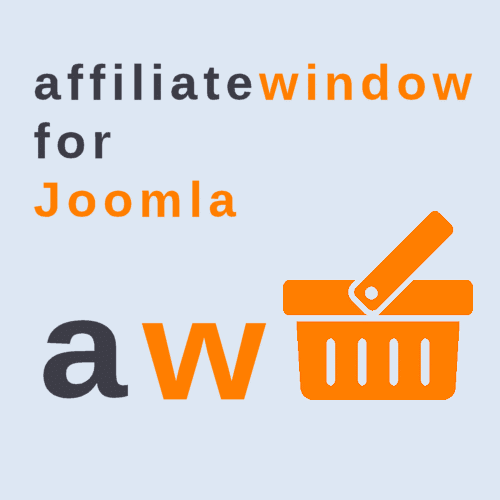 £30.00
Buy Paid Support
Paid support available, valid for three months
Ask a question about this product
Description
Affiliate Window is an advertising network representing many of the largest UK, USA and Canadian businesses. If you publish a website in one of these countries the network is a great way to earn extra revenue for your site through advertising products as an affiliate.
Support
The extension is available as a free download using the download button at the bottom of this page. There is documentation available which describes the basic usage if you download if for free. If you require support for the extension you can purchase this, using the "add to cart" button. Support is valid for up to three months, and includes up to one hour of developer time. It can include such services as installation of the package, basic set-up, or help with simple customization of the extension layout.
About the Extension
Our Affiliate Window extension offers an easy and flexible way to integrate the network into your Joomla site. It can be used in a variety of ways:-
You can create a complete shop;
or list only products belonging to a particular category, such as jewellery, or electronics;
or list only products from a chosen retailer;
or embed individual products that you wish to feature in your Joomla articles.
Easy to Use
The extension uses the Affiliate Window ProductServe API to automatically fetch a product feed, and display the products on your site. All that you need is an API Key, and to choose the products that you want to display, and the Affiliate Window extension does the rest. All the product links will include your affiliate tracking id, so you get paid whenever a sale results.
The layout is very flexible, and you can choose to turn on or off individual parts of the display, including: the categories list; the featured merchants list; the popular searches tag cloud; or the search functions. Altnernatively these features can be displayed in separate Joomla module positions, allowing great control over the layout.
The extension uses a standard Joomla template structure, so you can use template overriding to customise the display through your site template.
Search Engine Friendly
The extension creates nice, keyword-rich URLS derived from the category and product names. Even better, the Affiliate Window content plugin, which is distributed as part of the package, allows you to add product information directly into your Joomla articles, making it straightforward to include in your own unique content.
What Does the Package Include?
The Affiliate Window Joomla component
Four modules: awcategories (categories list); awmerchants (featured merchants); awqueries (popular queries tag list); awsearch (search module);
Affiliate Window content plugin
Buying the package entitles you to free updates for a year and support by email or through our forum.
System Requirements
The Affiliate Window Package requires Joomla 3.
License
GPL