We specialise in professional extensions for the Joomla!®** Content Management System. We have a variety of professional components, modules and plugins, also some products available for free download. These are simplified versions of the commercial products, but fully working. All our extensions are open-source.
Our customers include professional web designers and developers creating websites for their clients, as well as webmasters and website owners looking for well-designed extensions that will add something extra to their site.
We are pleased to announce the release of version 1.0.2 of our Tags Match module for Joomla!. Tags Match allows you to display in a module Joomla items selected by tag. It works with the Joomla Core Tags component.
In the new release we concentrated on making the module output look more attractive, by introducing some optional styles: a simple column layout, and a grid layout. You can see examples of these layouts here: https://www.spiralscripts.co.uk/examples/tags-match.html
All the layouts and effects are created using css, with no javascript, so that makes them very efficient. The effects are supported in all modern browsers, and as far back as Internet Explorer 10. In our tests the module output renders very acceptably in earlier browsers, just without the transition effects.
We are happy to release a new version, 3.0.1, of our Articles Count Module The articles count module counts the articles in your Joomla categories, and displays them in a list with a link to the category. You can choose which categories to display, or use the currently displayed category. There is a choice of display: either as a simple list or a collapsible tree.
The latest release fixes a couple of annoying bugs which will sometimes have prevented it from working properly in the latest release of Joomla 3.
Read more: New Release Version 3.0.1 for Articles Count Module
Here at Spiral Scripts Towers we have been busily thinking about where to go next with the development of our Amazon extensions. It is about time to develop a version 2 of the Amazon Shopping Cart, and version 4 of the Amazon Content plugin. Here are some of the things we are planning.
New Code for Old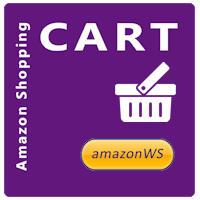 We are already working on a substantial rewrite of the code. Some of it is getting on for a decade old now, soon it will be old enough to vote. There is nothing necessarily wrong with it, it still works and there are no security issues with it that we are aware of. It is simply that, if we were writing it today, we just would not have written it that way, and this fact is hampering new development.
The biggest issue is that the current AmazonWS plugin is too big. It was originally conceived as a stand-alone plugin, so it combines a lot of different functions. The plan is to split the functions that handle the interraction with the Product Advertising API from the main content plugin, and to put them into a new system plugin. The advantage of this is that it will then be much easier to write additional plugins that access the Amazon product data and use it in new ways: for example a Joomla custom field for Amazon products, which is one of the new applications that we will be working on.
Add a comment
We have a new release of our Featured Items Pro Module for Joomla.
This module displays a short excerpt from articles in a selected category or section, or from a specified list of articles, with link and optional thumbnail image. It works with both the Joomla core content and with K2.
The new release includes a new feature to select K2 items by tags. It also adds some improvement to the generated URLs for Joomla articles.
You can download the module here.
This article discusses how you can go about creating a product feed for your Virtuemart store using our GooglebaseXML extension, and submitting it to Google Merchant Centre, when your store has a large number of products. There are a few issues that you need to consider, although there is nothing to stop this from being done very successfully.
The main issue is that the server resources required, including the server memory, and the script execution time, will be large for a large product database, probably much more than your site is normally allocated. How you go about solving the issues mainly depends on what sort of hosting your site uses.
Read more: Creating a Feed for a Large Number of Virtuemart Products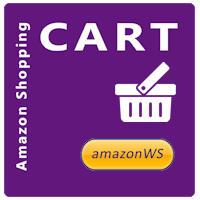 We are pleased to release a new version, 1.7.0, of our Amazon Shopping Cart extension for Joomla. This is a package of Joomla extensions based around our AmazonWS plugin, that allows you to create a complete Amazon store on your Joomla website.
This is a maintenance release that includes some important new features:-
Adds support for Easy Blog in Similar Products plugin
Adds option to limit product title length for similar items
Fixes meta keywords and description in component views
Adds new Amazon Cart Icon module
Adds storage of cart data to Joomla session
Adds new Amazon Showcase module
Makes the initial setup of the extension more user friendly
Improves the router
Adds optional delay to the Amazon REST requests, to help with throttling
Adds option to refresh page when there are no results due to a failure to contact the server
Sets the browser title to the product name when the page is an internal link
We are pleased to announce a new release, Version 3.10 of our AmazonWS content plugin for Joomla. This plugin allows you to embed product information and reviews and links from Amazon Web Services into your Joomla articles.
Version 3.10.0 is a maintenance release that includes two important new features:-
It adds a one second delay after each contact to the Amazon server, to help reduce issues with Amazon throttling. This can increase page load times, however with the use of the plugin caching, the effect is not particularly noticeable. The delay is an option which can be turned off if preferred.
It adds support for Amazon Power searches. These can be used with the "Books" search index, and are useful when you want to narrow search results by multiple criteria. For example, a Power search can create a single query for books by author, publication date, language, and format. You can read more about this here: https://www.spiralscripts.co.uk/FAQ/using-amazon-power-searches.html
We have a new release, version 2.1.5 of our VM Product Snapshot Pro plugin for Virtuemart.
This content plugin for Joomla and Virtuemart allows you to embed Virtuemart product information directly into a Joomla article, the custom HTML module and other extensions that support Joomla content plugins, such as K2.
This is a maintenance release which adds support for the Joomla updater. Note that you will still need to log into your account and download the plugin in order to update, due to the limitations in the Joomla update manager it is not possible to make one-click updates available. However you will be notified through the update manager when an update becomes available.
The update also fixes a javascript error which affected the slideshow layout.
A few people have asked us whether Amazon's closure of its aStore affects our Amazon extensions. The answer is 'no', our Amazon Shopping Cart and AmazonWS content plugin both use the Amazon Product Advertising API, which is an entirely different service.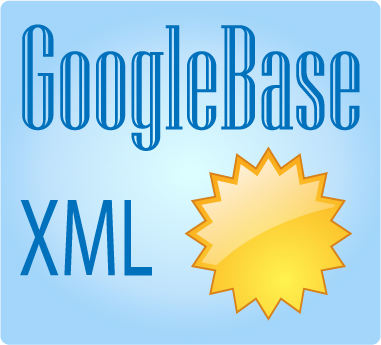 We are happy to make a new release of our GooglebaseXML product feed for Joomla and Virtuemart. Version 4.6.24 is a maintenance release which includes some bug fixes and new features, the main one being that it adds an option to use meta description and custom page title (custom title and metadesc fields in the Virtuemart database) for items instead of product description and product name. The advantage of using these is that they can be cleaner, if you want to avoid using HTML in the product description (which Google prefer), then you can use the meta description which is plain text.
Read more: New Version 4.6.24 of GooglebaseXML Shopping Feed