We specialise in professional extensions for the Joomla!®** Content Management System. We have a variety of professional components, modules and plugins, also some products available for free download. These are simplified versions of the commercial products, but fully working. All our extensions are open-source.
Our customers include professional web designers and developers creating websites for their clients, as well as webmasters and website owners looking for well-designed extensions that will add something extra to their site.
We are pleased to release a new version, 1.7.0, of our Amazon Shopping Cart extension for Joomla. This is a package of Joomla extensions based around our AmazonWS plugin, that allows you to create a complete Amazon store on your Joomla website.
This is a maintenance release that includes some important new features:-
Adds support for Easy Blog in Similar Products plugin
Adds option to limit product title length for similar items
Fixes meta keywords and description in component views
Adds new Amazon Cart Icon module
Adds storage of cart data to Joomla session
Adds new Amazon Showcase module
Makes the initial setup of the extension more user friendly
Improves the router
Adds optional delay to the Amazon REST requests, to help with throttling
Adds option to refresh page when there are no results due to a failure to contact the server
Sets the browser title to the product name when the page is an internal link
We are pleased to announce a new release, Version 3.10 of our AmazonWS content plugin for Joomla. This plugin allows you to embed product information and reviews and links from Amazon Web Services into your Joomla articles.
Version 3.10.0 is a maintenance release that includes two important new features:-
It adds a one second delay after each contact to the Amazon server, to help reduce issues with Amazon throttling. This can increase page load times, however with the use of the plugin caching, the effect is not particularly noticeable. The delay is an option which can be turned off if preferred.
It adds support for Amazon Power searches. These can be used with the "Books" search index, and are useful when you want to narrow search results by multiple criteria. For example, a Power search can create a single query for books by author, publication date, language, and format. You can read more about this here: https://www.spiralscripts.co.uk/FAQ/using-amazon-power-searches.html
We have a new release, version 2.1.5 of our VM Product Snapshot Pro plugin for Virtuemart.
This content plugin for Joomla and Virtuemart allows you to embed Virtuemart product information directly into a Joomla article, the custom HTML module and other extensions that support Joomla content plugins, such as K2.
This is a maintenance release which adds support for the Joomla updater. Note that you will still need to log into your account and download the plugin in order to update, due to the limitations in the Joomla update manager it is not possible to make one-click updates available. However you will be notified through the update manager when an update becomes available.
The update also fixes a javascript error which affected the slideshow layout.
A few people have asked us whether Amazon's closure of its aStore affects our Amazon extensions. The answer is 'no', our Amazon Shopping Cart and AmazonWS content plugin both use the Amazon Product Advertising API, which is an entirely different service.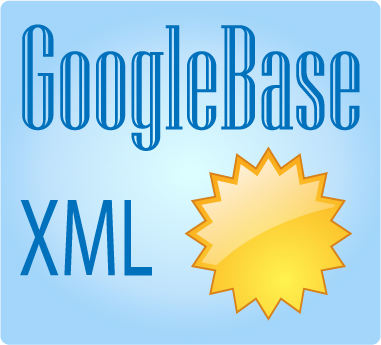 We are happy to make a new release of our GooglebaseXML product feed for Joomla and Virtuemart. Version 4.6.24 is a maintenance release which includes some bug fixes and new features, the main one being that it adds an option to use meta description and custom page title (custom title and metadesc fields in the Virtuemart database) for items instead of product description and product name. The advantage of using these is that they can be cleaner, if you want to avoid using HTML in the product description (which Google prefer), then you can use the meta description which is plain text.
Read more: New Version 4.6.24 of GooglebaseXML Shopping Feed
We are happy to announce the new release of version 2 of our Spiral Image Zoomer plugin for Virtuemart. This plugin allows you to add a nice image zoomer to your Virtuemart product page. It displays a medium sized image, when the customer hovers over the image a magnified version of the image is displayed in a floating window, allowing the customer to inspect product details.
Version 2 includes some useful enhancements to the plugin. Now it can be used in a variety of ways: as a Virtuemart custom field; as a Joomla content plugin (allowing the zoomer to be automatically generated for all Virtuemart products; or as a custom event plugin, if you want to use it in a template or module.
The new release is designed to make usage as simple as possible, so it can be as straightforward as installing the plugin and then enabling it.
You can read more about the plugin here, and see some examples here.
We have a new release version 3.0.3 of our extension Featured Product Grid for Virtuemart.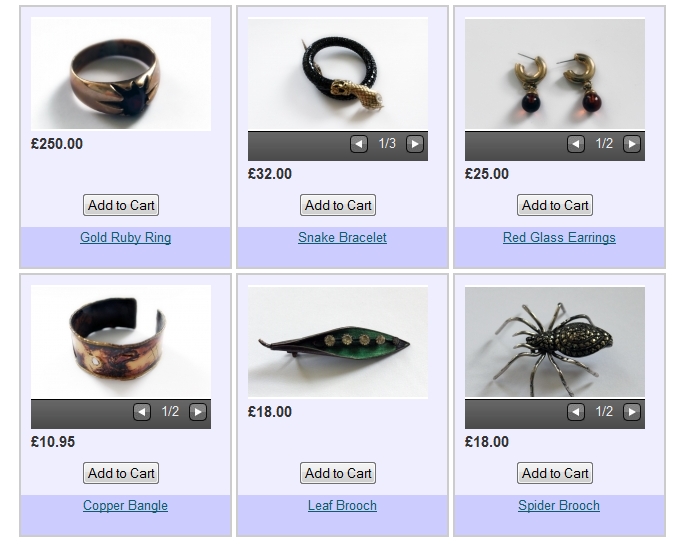 This is a maintenance release which includes some bug fixes, mainly to improve the support for display of Virtuemart 3 custom fields. The module now properly supports Virtuemart cart fields and can update prices in response to variant selections.
This release also adds some support for the Joomla updater, so that in future the site admin will be informed when an update is available. However because it is a commercial module you will still need to download a copy from your account, or use the install from URL option by supplying your download link. This is due to the limitations of the Joomla updater which does not provide a straightforward way for commercial extensions to validate the download.
Read more: New Release Version 3.0.3 of Featured Product Grid
We have a new release, version 1.6.3 of our Amazon Shopping Cart extension for Joomla.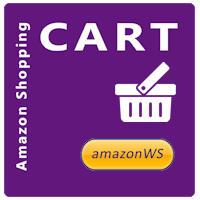 These a maintenance release which fixes some bugs that have come to light since the release of version 1.6.2, and adds a few improvements. The new version has these changes:-
More fixes to the pagination of search results
Fixes an issue with the checkout purchase URL
Improvements to the product search module
Adds an option to select the menu item for click-through pages
You are recommended to update if you can, due to the fix for the purchase URL issue. If this is not convenient, then read this article for an alternative way to fix it: https://www.spiralscripts.co.uk/News/issue-with-amazon-shopping-cart-checkout.html
Read more: New Release Version 1.6.3 of Amazon Shopping Cart Extension
We are have a new release, version 2.6.2, of our extension, AS3 Manager. This extension package for Joomla! 3 allows you to manage your Amazon S3 objects and buckets from your Joomla admin. You can upload and delete objects, and create and delete buckets. You can create download files and packages (consisting of multiple files), for free or for sale. If you want to sell digital downloads you can use our download plugin for Virtuemart which is compatible with AS3 Manager.
The latest is a maintenance release which fixes some bugs (mainly an occasional issue with the Amazon S3 autoloader, and with the Dropbox download). It also includes a Russian language translation (thanks to Хорошевский Алексей http://aleksius.com/).
You can find out more using the links below.
Many website owners want the ability to sell files as downloads, or make them available to registered subscribers, or make them available as free downloads. It is often the reason for having a website. There are many scripts and plugins that will enable you to do this, but unfortunately they are most certainly not created equally. It is important to choose one that is well-coded with download security in mind.
Offering downloads on your site raises some serious security issues, the main one being how do you make sure that your users can only download the files that they are entitled to? It is not an idle question, if a malicious user can exploit your download system to download configuration files for your site they can basically own your server and do what they want with it. Even if an insecure download system doesn't allow access to sensitive system files, if it allows users to access commercial files that they are not entitled to, it is a serious weakness, and one which unfortunately some commercial download systems suffer from.
Add a comment