We specialise in professional extensions for the Joomla!®** Content Management System. We have a variety of professional components, modules and plugins, also some products available for free download. These are simplified versions of the commercial products, but fully working. All our extensions are open-source.
Our customers include professional web designers and developers creating websites for their clients, as well as webmasters and website owners looking for well-designed extensions that will add something extra to their site.
If you are a Joomla! developer you are probably already aware that you are not restricted to generating html output from an extension. In fact it is possible for the CMS to output any type of content that you want, simply by creating a view for it in your component using the appropriate format.
The purpose of this article is to explore how to do this when the output type is not among those currently supported in the Joomla core. In fact this is not a problem, as I will show. I will do this in the context of generating an SVG (scalable vector graphics) image, but the principles will be the same for any output type.
In the examples I assume that we have already grabbed the image data in some way, without specifying where it comes from, in order to concentrate on how to output it. However the nice thing about SVG is that it is just XML, so it could quite easily be generated dynamically by the CMS using data from a database table.
Add a comment
We are pleased to release a new version 1.5.0 of our extension Amazon Shopping Cart, and version 3.8.0 of our AmazonWS content plugin for Joomla.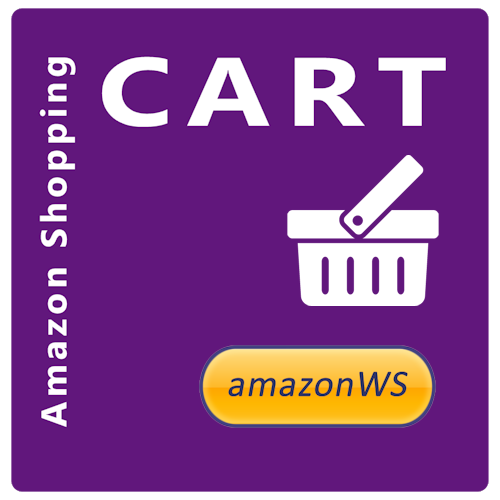 The release of the Shopping Cart adds some important new features.
The main improvement to the cart is that we have added a new ability to track sales. Whenever a user clicks the button to check out through Amazon, the value of the sale is recorded, plus the user id if they are logged in. The sales can be viewed in the Joomla admin and downloaded as a CSV file. This can be very useful if you want to reward your users for buying through your site, or if you just want to keep a track of sales. You can read more about the sales tracking feature here.
To summarise the new features, these are:-
A bug fix that stops the ajax cart loading additional styles which can affect the page layout. Strictly this is a bug caused by some site templates, but we have found a way to stop it happening anyway
A new option to use a bootstrap modal instead of a widget kit dialog for the cart dialog - this is useful in case of javascript conflicts with the cart dialog
An option to require the user to log in or create an account on your site before checking out
The new sales tracking and administration. You can read more about the sales tracking feature here.
As with all our commercial extensions, when you buy the extension you get access to free updates for one year. Therefore existing customers can download the new version using their current download link. Then install as normal with the Joomla installer, there is no need to uninstall the existing version.
Amazon Shopping Cart is a complete package of Joomla extensions based around our AmazonWS Joomla content plugin, that allows you to create an Amazon store on your Joomla website, including a shopping cart. Customers can browse your site, and add items to their cart without leaving your site: it is only when they are ready to pay that they are redirected to the Amazon website.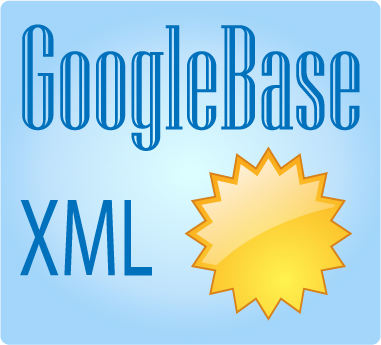 We have a new release of our Google Shopping Feed extension for Joomla! and Virtuemart, GooglebaseXML version 4.6.18. This is a maintenance release adding some new features.
The main new feature is that we have added a way to map values for product availability used in your store to the values which Google requires. This will be useful for stores that use the product availability graphics supplied by Virtuemart to indicate whether the product is in stock, now these can be translated into Google values for use in the feed (more on this below).
The other new feature is that we have added a language code to the feed url for multi-language stores. Most of the time this should not be necessary, but this can solve problems that occasionally arise with the Joomla router.
You can buy the GooglebaseXML extension here
If you are a Joomla! developer you are probably already aware that it is possible for the CMS to output many other types of content in addition to the usual html. In fact you can use it to output any type of content that you want, simply by creating a view for it in your component using the appropriate format.
Creating a General XML Feed
In this article I will look at how to use your component to output an XML feed. There is actually more than one approach to this: if you want to create an RSS feed, which is a specific type of XML feed, then you can use the RSS document type - I will discuss this below.
Firstly I will discuss creating a more general type of XML feed, which I will do in the context of a reasonably realistic example. We will suppose that you are developing a Joomla e-commerce component that has a view that displays your products. In addition to the normal HTML output you would like to be able to display an XML feed of the products. It is actually not that hard.
Add a comment
We have a new extension, our 'Gatekeeper' plugin for Joomla 3.
This plugin allows you to restrict selected pages on your site from view. Until the user enters a code or codes of your choice, they see the page covered by a modal backdrop. It provides an easy way to steer users away from content that is not relevant to them, by restricting the page view from casually prying eyes. We originally developed the plugin for a fast food website, they wanted an easy way to check the post code of the customer before the custom placed an order. It could be used in many similar applications, where you need a simple way of challenging the viewer, to check if they should be seeing the page.
Features
The plugin has several features that make it very flexible in its usage:-
You can choose to restrict only one page, several pages, or all pages on your site
You can choose to set a cookie when the user successfully enters the correct code, so that they are not repeatedly challenged
All the text displayed in the plugin form is fully translatable, and can be overridden using Joomla language overrides
You can set one correct code only, or a list of acceptable codes, with a variety of ways of storing the codes
You can read more about the plugin, and buy it here.
You can see a demo here.
We are pleased to release a new extension. GProduct Review Feed makes it easy to submit your Virtuemart product reviews to Google shopping, you can do it in a matter of minutes. It's a great way to enhance your product listings.
GProduct Review Feed can be used to create either a full review feed, or an incremental feed. As well as automatically creating your feed, the extension allows you to mark reviews as spam, or deleted.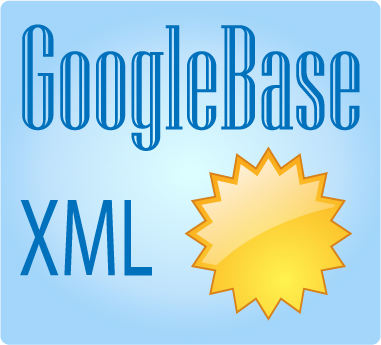 We have a new release of our Google Shopping Feed extension for Joomla! and Virtuemart, GooglebaseXML.
The new version 4.6.14 fixes some bugs, also it allows you to choose the content type header used when viewing the feed in your browser: this can help if your browser is having problems displaying it correctly.
Supporting the Joomla Updater
The main new feature is that support for the Joomla updater has been added, now it is possible to have one-click updates for the extension directly from your Joomla admin. All that you need is a current valid download URL for the extension, go to Components->GBaseXML Shopping Feed->Updates in your Joomla admin, and paste your download link into the form, and save. Now the Joomla updater will notify you whenever a new version is available, and will allow you to update with one click. So it is well worth updating to the latest version, and this is highly recommended. You can buy the GooglebaseXML extension here
We are happy to announce the release of a new extension, AS3 Manager. This extension package for Joomla! 3 allows you to manage your Amazon S3 objects and buckets from your Joomla admin. You can upload and delete objects, and create and delete buckets. You can create download files and packages (consisting of multiple files), for free or for sale. If you want to sell digital downloads you can use our download plugin for Virtuemart which is compatible with AS3 Manager.
The first release is number 2.0.0, as this extension supersedes our previous Amazon S3 component which was not on general release, but was available as an add-on to our Spiral download plugin. The new version greatly expands its functionality. For the first time you can create download packages of Amazon S3 files, and make the entire package for sale through Virtuemart, using the Spiral download plugin. You can also make files and packages available as free downloads, or as restricted downloads available to specific user groups.
Our paid download plugin for Joomla and Virtuemart now supports Amazon S3. This plugin is designed to allow you to offer paid downloads as products for sale in Virtuemart, by allowing you to attach the download to the product as a custom field. It allows you to restrict either the number of downloads, the time limit on downloads, or both.
Plugin Features:-
Supports both files hosted on your own server and Amazon S3;
The customer can only download the file once payment is confirmed;
Downloads can be restricted either by number of downloads or time period - or both;
Download entitlements can be edited for individual customer orders, for example you can increase the number of downloads a particular customer is entitled to;
Download restrictions are applied to the custom field not the downloaded file, so you can change the file, for example, if you want to release a new version;
Download security, customers are not able to download anything they are not entitled to by manipulating the file id.
You can attach as many downloadable files as you want per product;
The plugin supports either a simple file download, or display/play in the browser (eg for JPEGS or MP3 files)
The plugin can simulate file streaming, you can set a maximum download speed, useful to reduce the load on the server if you have a lot of downloads or big files
You can read more about and buy the plugin here.
You can read the plugin tutorial here for a fuller description.
Virtuemart is a popular open source e-commerce extension for the Joomla! content management system. We have a number of extensions written explicitly for Virtuemart that will enhance your store:-
You can view examples of these extensions in our Virtuemart Extensions Demo Store.
Below: A screenshot of our HTML5 slideshow for Virtuemart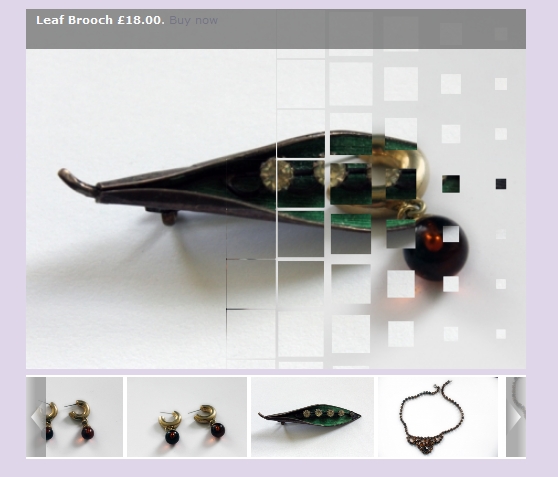 Add a comment