This example demonstrates the features of the Amazon Shopping Cart package, a set of additional extension designed to extend the AmazonWS content plugin. This package allows a customer to add products to their cart directly on your site, they only go to Amazon in order to complete the checkout process. This example shows a nice paginated product search, using the keywords 'Harry, Potter', and the search index 'books'. Note that you can click on products to view the product details, then add products directly to your cart, rather than being taken to Amazon straight away.
Harry Potter and the Order of the Phoenix: 5/7 (Harry Potter 5)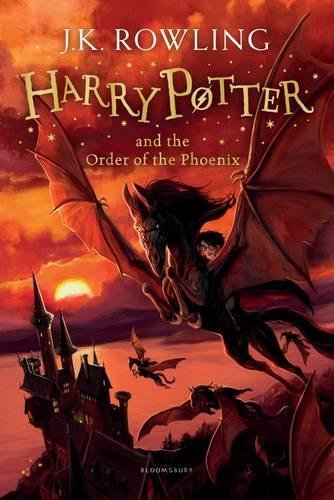 Binding: Paperback
Studio: Bloomsbury Childrens
Label: Bloomsbury Childrens
Publisher: Bloomsbury Childrens
Manufacturer: Bloomsbury Childrens
Sale Price:

£8.99

£3.85
You save:

£5.14
View more offers
Buy New From:

£2.07
Used From: £1.79
Collectible From: £15.00
Product Description: DIFFERENT OFFER (this item listed here is DIFFERENT from the title and/or picture above. Please see description & pictures by BookGems before placing an order): Edition Bloomsbury, First edition, 2003. ISBN: 0-7475-6107-9. PAPERBACK. 766 pages. Just light tanning to paper edges. Other than that, the book remains in very good condition throughout. Text all clean, neat and tight. Prompt dispatch from UK.
Reviews
Similar Products