Last Updated: 15 July 2014
Created: 26 July 2011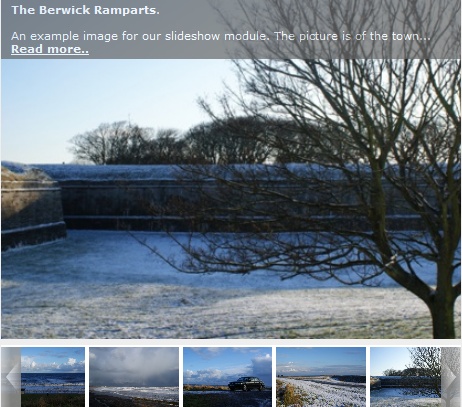 We have a new release of our slideshow module for Joomla, mod Featured Items Slideshow. This module can display images from your Joomla! articles as a slideshow, with a caption taken from the text, and a link to the articles. The module finds your article images automatically, the administrator just needs to pick the section or category, or the individual articles.
Version 2 includes a completely new HTML 5 layout, supporting a variety of image transition effects.
The latest release also includes several other improvements:
the controller display is now optional
the slideshow speed is now optional
multiple images can be displayed from each article
improved image resizing now allows you to specify the exact width and height of each image displayed.
Existing customers who have bought the module in the last year can download the latest release using their existing download id.