Shopping Cart

Your Cart is currently empty.
---
How to Download A Product
For most of our products, including the free ones, you will need to go through checkout and place an order.
Find Us Elsewhere
Follow us on Twitter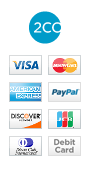 License
**The Joomla!® name is used under a limited license from Open Source Matters in the United States and other countries. Spiral Scripts is not affiliated with or endorsed by Open Source Matters or the Joomla! Project.
All Joomla extensions on this site are licensed under the GPL.
Latest Support Topics
The documentation says Use the 'Flypage' parameter to display the module onl

5 days, 17 hours ago

The only difference between the two versions is the language file, some errors h

1 week, 4 days ago

Also you can caching to 'no' in the module advanced parameters.

2 weeks, 4 days ago