| | | | |
| --- | --- | --- | --- |
| Updates to Featured Items Modules | | | |
Friday, 05 March 2010 17:10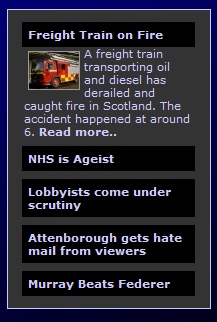 We have introduced some major updates to our Featured Items Pro and Featured Items Carousel modules.
When we first introduced these module the idea behind them was to allow the publishing of short extracts from Joomla articles. However we found that many of our customers were using them to publish whole articles. Therefore we have introduced some new features to support this: now it is possible to publish the whole article, with all html tags included. The articles can now also trigger content plugins.
As well as using selected sections or categories, the modules can now display results for the current category or section, allowing you to use a single module to display results for each section and category of your site.
We have also introduced thumbnail image caching to improve efficiency when image thumbnails are used. We have also introduced some substantial rewrites to the code, so that, even though the module supports articles from both the Joomla Content Component and Mighty Extensions Resources, only the necessary code for the relevant content source is loaded. We have done this because we intend in the future to support additional content construction kits for Joomla, and now we will be able to do this without compromising the modules' efficiency.
Lastly, the Carousel module now includes an optional auto-scroller.
Last Updated on Thursday, 11 March 2010 12:09