We specialise in professional extensions for the Joomla!®** Content Management System. We have a variety of professional components, modules and plugins, also some products available for free download. These are simplified versions of the commercial products, but fully working. All our extensions are open-source.
Our customers include professional web designers and developers creating websites for their clients, as well as webmasters and website owners looking for well-designed extensions that will add something extra to their site.
Google is introducing some updates to its product taxonomy on 15th September, to make it easier to find products in Google Shopping, so if your store submits products to Google Shopping you will need to make sure that your feed is updated. The updates are summarized here.
If you are using our Googlebasexml extension for Virtuemart, making these updates should be easy. Our extension includes category mappings from your Virtuemart categories to those in the Google product taxonomy, you will be able to do this simply by updating the mappings.
It is important to make sure that your product feed complies with the Google product feed specification, otherwise your products may be suspended. There is a useful article about Google Shopping and the product taxonomy in the Joomla community magazine here.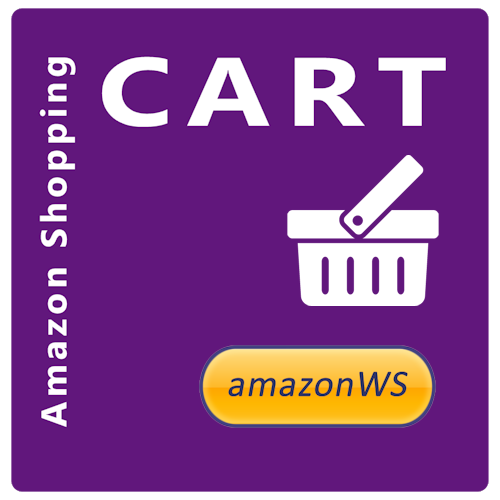 We are happy to announce the release of a new version of our extension, Amazon Shopping Cart. Version 1.1.0 includes some bug fixes, plus many new features:-
Adds cookie storage for the cart id, so that a customer's cart can be retained for up to 90 days;
Adds a thumbnail selector for product variations, so that embedding a parent product can automatically produce a selectable display of child products;
Adds selective caching of cart data
Solves the problem of a customer being left with a blank page after a clear cart operation;
Improves price display, with distinction between the Amazon sale price and new and used offer prices;
Adds improved handling for goods that don't have an offer but can be bought on Amazon, such as Kindle books.
Amazon Shopping Cart is a complete package of Joomla extensions based around our AmazonWS plugin, that allows you to create an Amazon store on your Joomla website, including a shopping cart. Customers can browse your site, and add items to their cart without leaving your site: it is only when they are ready to pay that they are redirected to the Amazon website.
IThe package can be used with any Joomla content that supports content plugins, including the native Joomla content component, also for example K2 or Virtuemart, and is compatible with Joomla versions 2.5 and 3. The product information includes your affiliate links to Amazon: when a customer uses your site to buy products, you get paid.
Within the cart the customers can have multiple items, can modify the quantity, delete items, or save them for later. If they are logged into your site the cart can also be stored for up to 90 days: useful for people who want to go "window shopping" but are not ready to buy yet.
There are many Joomla conventions that are important to understand, you can go outside them if you want but you may make life harder to yourself and your users if you do. One of these conventions is that Joomla components typically use a design pattern called MVC, short for Model-View-Controller. Understanding this is something that even experienced Joomla programmers sometimes struggle with. The goal of this article is to provide some explanation.
Add a comment
We are pleased to announce the release of a new extension. Our Articles Count module has long been a popular Joomla extension, which counts the articles in your Joomla categories, and displays them in a list with a link to the category. The categories can be displayed as a tree, showing parent-child relationships.
We now have a new module, which does exactly the same thing, but for K2 articles. (If you have read this far, you are probably already aware that K2 is the popular content construction kit for Joomla, which allows you to create rich content forms).
Like the original Articles Count module, this one is available as a free download, which you can get here.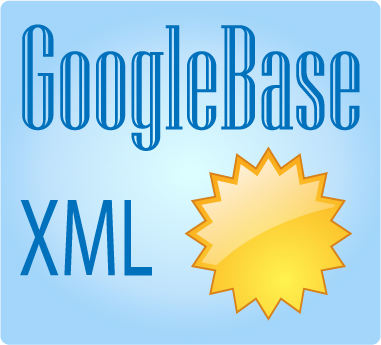 We have a major new release of our popular Google product feed component for Joomla and Virtuemart, GooglebaseXML. Version 4.6.0 introduces support for many new Google product feed attributes, including: multipack, is bundle, adult, adwords redirect, custom labels, excluded destination, unit pricing, expiry date, energy efficiency rating and promotion id.
This release introduces two new concepts: product overrides, and category mapping. Product overrides are an optional feature, used to supply additional data about your products, override existing data such as the product description, and unpublish individual products from the feed.
Category mappings offer an easy way to map your own product categories to Google's product categories. The Google product category is one of the most important pieces of data that you must submit in your feed. It is a required attribute, and it is important to get right, because it tells Google about the type of product, and so gives it information about when to display it. With our new feature, you simply set up a mapping for each category in your store, and the feed will automatically assign products to the correct Google category.
The latest release is compatible with Joomla 2.5 and 3, and Virtuemart 2 and 3. Existing customers who have bought the extension in the last year can update using their existing download link.
Plug Amazon Web Services

Product Details
This month's featured extension is a content plugin for the Joomla 1.5, 2.5 and 3 CMS.
This content plugin allows you to embed product information and reviews and links from the Amazon Product Advertising API.
The plugin handles signed Amazon requests, and allows choice of Amazon country marketplace services, including: US Amazon.com, amazon.co.uk, amazon.fr, amazon.de, amazon.co.jp, amazon.ca, amazon.it, amazon.cn and amazon.it..
You can specify products either by using an Amazon product id, or use a product keyword search, or a title and author search for books. You can embed the product information into your Joomla articles either by using a simple embedding code, or by using the article metatags - no coding required at all!
The latest release includes greater flexibility in layout choice, and a completely new additional template: the 'modal' layout displays Amazon Customer Reviews in a popup window rather than directly on the page.
Submitting a product feed for your Virtuemart store to Google Shopping can be a time-consuming experience, even with the benefit of our dedicated shopping feed extension, GooglebaseXML. If you are a busy store owner you probably don't want to be spending your time doing this. We can now save your time by offering the benefit of our experience to provide a complete feed submission service. We will set up your feed for you, and either submit it to Google shopping for you, or provide you with the feed for you to submit for yourself (your choice).
Read more: Complete Feed Submission Service for Google Shopping
We are pleased to announce a new release of our AmazonWS content plugin for Joomla. This plugin allows you to embed Amazon product information into your Joomla articles, with links that include your Amazon associates (affiliates) id.
The latest version has some really useful new features, including the ability to cache the response from the Amazon server, allowing for faster page loading, and avoiding problems with Amazon's 'fair use' policy. You can also control the ordering of results, using a new sort option, and control the results page using the new itemPage option.
You can read more about the plugin usage here, and buy the plugin here.
We are pleased to announce the release of a new extension, our Image Zoomer Plugin for Virtuemart, the popular e-commerce extension for Joomla. This plugin is compatible with Joomla 2.5 and 3, and Virtuemart 2 and 3, and displays your product images in a nice image zoomer on the product page. The display shows a medium sized image. When it is hovered over, the customer sees a magnified version of the image, allowing them to view product details. Multiple images can be displayed in the zoomer, allowing the display of products from multiple angles.
Buy the Image Zoomer Plugin for Virtuemart
Add a comment
We have new releases of two of our extensions: version 3.0.2 for Virtuemart Featured Product Grid and 2.1.3 for Virtuemart Product Snapshot Pro.
These new releases fix some issues with the operation of the add to cart button when used with Virtuemart 3, and some issues with the lightbox and slideshow displays for Virtuemart Product Snapshot Pro